Keynote Speaker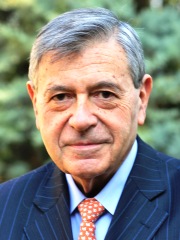 Prof. Pedro Nueno
Universidad de Navarra, Spain

Pedro Nueno is a Technical Architect, Industrial Engineer and Doctor of Business Administration from Harvard University. He is also Professor of Entrepreneurship at IESE and CEIBS.
He is the founder and Honorary President of the China Europe International Business School (CEIBS), leading school of business in Asia, with campuses in Shanghai, Beijing, Shenzhen, Accra and Zurich.
He was member of the Visiting Committee of the Harvard Business School for six years (2005-2011). He is in the board of several companies and institutions and during his career he has been in the board of more than 30 companies and institutions in Europe, the USA, Latin America, China and Africa.
Prof. Nueno is also founder of FINAVES, a venture capital corporation associated to the entrepreneurship activity of IESE Alumni that supported the launching of more than 40 companies, creating directly more than 3000 new jobs. His areas of interest include entrepreneurship, starting new ventures, global management, management of technology and innovation.
He authored 22 books translated to several languages about corporate turnaround, innovation and entrepreneurship. He has written more than 100 cases on Entrepreneurship, and published many articles.
He has received many Honors such as the Cross of Saint Jordi from the Spanish Government (2003), the Friendship Award (2009) and the Outstanding Contribution Award from the Chinese Government (2014), and "Commander by Number or the Order of Queen Elisabeth the Catholic" by the Kind of Spain (2015).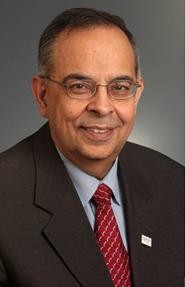 Prof. Vinod Kumar
Carleton University, Canada

Dr. Vinod Kumar is a Professor of Technology and Supply Chain Management of the Sprott School of Business (Director of Sprott School, 1995-2005), Carleton University, Ottawa, Canada. Dr. Kumar has published over 400 articles in refereed journals and proceedings other than publishing dozens of books and monographs; his articles have been cited over 9000 times. He has won several Best Paper Awards in prestigious conferences, Scholarly Achievement Award of Carleton University for the academic years 1985-86 and 1987-88, Research Achievement Award for the year 1993, 2001, 2007 and 2015, and the Graduate Mentoring Award in 2011. Dr. Kumar has widely consulted industry and government. He is co-editor of one, associate-editor of another and on the editorial board of six International Journals. In addition, Dr. Kumar has also served for several years on the Board of Governors and the Senate for Carleton University and on the Board of the Ontario Network of e-Commerce.
Dr. Kumar's research interests are in optimizing performance of operation systems; supply chain sustainability; technology transfer; new product development; technology adoption; e-commerce applications and e-Government. He is on Canadian Who's Who since last several years. Personal website: www.carleton.ca/vkumar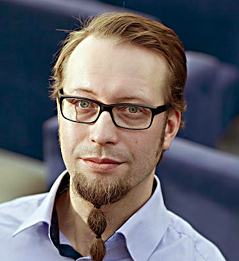 Prof. Harri Ketamo
Tampere University of Technology, Finland

Adjunct Professor Harri Ketamo, Ph.D., is an independent researcher and start-up entrepreneur. Currently he is founder of HeadAI ltd (AI/robotics) and adjunct professor at Tampere University of Technology. Ketamo has published 86 international peer-reviewed research articles and had more than 200 presentations in international forums. Previously he has been e.g. Academy of Finland -granted post-doc researcher, founder of gameMiner (game AI/data mining), director of education at Satakunta University of Applied Sciences and founder of SkillPixels ltd (games based learning). Ketamo's research interests are related to artificial intelligence, learning sciences and semantic computing. He has received several international awards and nominations related to his R&D work, including e.g. European Innovative Games Award 2009 (with gameMiner), BETT Awards 2014 (with SkillPixels) and the Eisenhower Fellowship 2017.
-----------------------------------------------------------------------------------------------------------------------
Invited Speaker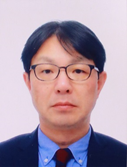 Prof. Noriyuki Suyama
Bunka Gakuen University, Japan
Noriyuki Suyama was born in Tokyo. He is a Professor in Global Business and Marketing at Bunka Gakuen University. His publications and research interest focus primarily on Global Marketing and Customer Relationship Management with quantitative methods. He received an undergraduate degree in Economics from Sophia University in Tokyo, M.B.A. in Marketing from University of Rochester, NY, M.S. in Econometrics and Ph.D. in Marketing from Senshu University in Tokyo.
He started business career at Daimaru Co. Ltd., one of major department store chains in Japan and was mainly involved in merchandising and marketing activities as a manager. He moved to Rakuten Inc., No.1 electric commerce firm in Japan and was double-assigned to general manger positions in merchandising division and client marketing division. He was also engaged in commercial real estate management and food business as a general manager and a CEO, respectively in overseas markets. His overseas assignment totals more than 10 years, mainly in Southeast Asia.
Currently, he is also an adjunct faculty of Marketing Research and International Marketing at Metropolitan University of Tokyo and Sophia University, respectively.
Dr. Suyama belongs to Japanese Society of Marketing and Distribution, Japan Marketing Academy, Japan Society for Southeast Asia Studies, Fashion Business Association and Japan Halal Association. He is a member of Gerson Lehrman Group (GLG) Council, who consults with clients.

General Info.
Contact Us
Conference Secretary: Mr. Theodore
Email: icbim@iedrc.net
Tel: +86-28-86528478 (China)
+852-3500-0005 (Hong Kong)
+1-313-263-4817 (USA)
Address: :Unit B on 15th Floor Eu Yan Sang Tower Nos.11/15, Chatham Road South Kowloon, Hong Kong.
Sponsored by