Keynote Speaker
Prof. Xavier Cartañá Alvaro
United International Business School, Spain
Mr. Xavier Cartaña Alvaro is a Chemical Graduate and Master in Commercial and Marketing Management. Since more than 26 years, he works in the Chemical Industry and at this moment he works for a very well known Chemical Multinational Company as an EMEA Key Account Manager. His career has led him to specialize increasingly in the commercial management of multicultural behaviors and their staffs at international levels. He also works as a teacher and consultant since more than 20 years, in many different Business Schools and also pays specific seminars and workshops worldwide in marketing and commercial and personal skills fields. At this moment he is active as Industrial Marketing Specialist Teacher at United International Business School (UIBS).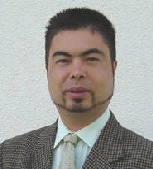 Prof. Alessio Ishizaka
University of Portsmouth, UK
Alessio Ishizaka is Full Professor in Decision Analysis, research lead and Deputy Director of the Centre of Operations Research and Logistics (CORL) at the Portsmouth Business School of the University of Portsmouth. He received his PhD from the University of Basel (Switzerland). He worked successively for the University of Exeter (UK), University of York (UK) and Audencia Grande Ecole de Management Nantes (France). He has been visiting professor at the Università del Sannio, Politecnico di Torino, Università degli Studi di Trento, INSA Strasbourg, Université de Lorraine, Universität Mannheim, Università degli Studi di Modena e Reggio Emilia, Universität der Bundeswehr Hamburg, Université d'Aix-Marseille, Università degli Studi di Torino, Università degli Studi della Tuscia and Università degli Studi di Padova. His research is in the area of decision analysis, where he has published more than 50 papers. He is regularly involved in large European funded projects. He has been the chair, co-organiser and guest speaker of several conferences on this topic. Alongside his academic activities, he acts as a consultant for companies in helping them to take better decisions. He has written the key textbook Multicriteria Decision Analysis: methods and software.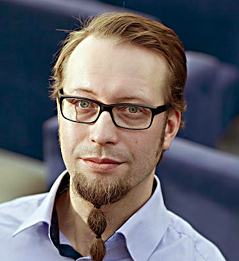 Prof. Harri Ketamo
Tampere University of Technology, Finland

Adjunct Professor Harri Ketamo, Ph.D., is an independent researcher and start-up entrepreneur. Currently he is founder of HeadAI ltd (AI/robotics) and adjunct professor at Tampere University of Technology. Ketamo has published 86 international peer-reviewed research articles and had more than 200 presentations in international forums. Previously he has been e.g. Academy of Finland -granted post-doc researcher, founder of gameMiner (game AI/data mining), director of education at Satakunta University of Applied Sciences and founder of SkillPixels ltd (games based learning). Ketamo's research interests are related to artificial intelligence, learning sciences and semantic computing. He has received several international awards and nominations related to his R&D work, including e.g. European Innovative Games Award 2009 (with gameMiner), BETT Awards 2014 (with SkillPixels) and the Eisenhower Fellowship 2017.
-----------------------------------------------------------------------------------------------------------------------
Keynote Speakers at ICBIM 2017

Jin Wang is a Professor of Operations Research in the Department of Mathematics at Valdosta State University, USA. He received his Ph.D. degree from the School of Industrial Engineering at Purdue University in 1994. His research interests include Operations Research, Stochastic Modeling and Optimization, Supply Chain Management, Monte Carlo Simulation, Computational Finance, Portfolio Management, and Applied Probability and Statistics. Currently, he is working on Big Data and Data Mining fields. He has more than 28 years collegiate teaching experience in the field of quantitative methods and statistics at Purdue University, Florida State University, Auburn University, and Valdosta State University. Dr. Wang has been active in professional research activities. He has authored articles for publication in referred journals and conference proceedings. He has been active in INFORMS, IIE, and the Winter Simulation Conference and invited to give presentations, organize and chair sessions at national meetings. He has participated as a principal investigator in several research projects funded by federal and industrial agencies, including the National Science Foundation, General Motors, and the National Science Foundation of P.R. China. He was invited as a panel member at the National Science Foundation Workshop. Dr. Wang also served as a consultant for financial firms. His analytical Monte Carlo method using a multivariate mixture of normal distributions to simulate market data has made a great impact in education and the finance industry. This algorithm was selected as a graduate-level research project topic for many schools, such as, Columbia University Management Department, Carnegie Mellon University Economics and Finance Department, Tilburg University in Holland, Technische Universitaet Munich in Germany, Imperial College in London. This method was also implemented in many financial companies, such as, Zürcher Kantonal Bank, IRQ, Zürich Switzerland, Klosbachstrasse, Zürich, Switzerland, Norsk Regnesentral in Norway, Cutler Group, L.P., Altis Partners (Jersey) Limited, Windham Capital Management, LLC.

Yanqing Duan (BSc, MSc, PhD, SFHEA) is a professor of Information Systems. She is also the founder and director of Business and Information Systems (BISC) at the Business School, University of Bedfordshire. Her principal research interest is the use of the emerging Information and Communication Technologies (ICT) in organisations and their impact on decision making, innovation, and knowledge management. Her recent research has focused on how, why and to what extent Business Analytics is impacting on decision making, innovation, and organisational performance. She has co-ordinated many research projects funded by various funding sources, such as: European Commission, UK Department For International Development (DFID), JISC, British Council, etc. She has published over 180 peer reviewed articles, including papers in European Journal of Information Systems, IEEE transaction on Engineering Management, Information & Management, European Journal of Marketing, Journal of Business Research, The Information Society, Expert Systems with Applications, Information Technology & People.
General Info.
Contact Us
Conference Secretary: Mr. Zeke Zhou
Email: icbim@iedrc.net
Tel: +86-28-86528478 (China)
+852-3500-0005 (Hong Kong)
+1-313-263-4817 (USA)
Address: :Unit B on 15th Floor Eu Yan Sang Tower Nos.11/15, Chatham Road South Kowloon, Hong Kong.
Sponored by